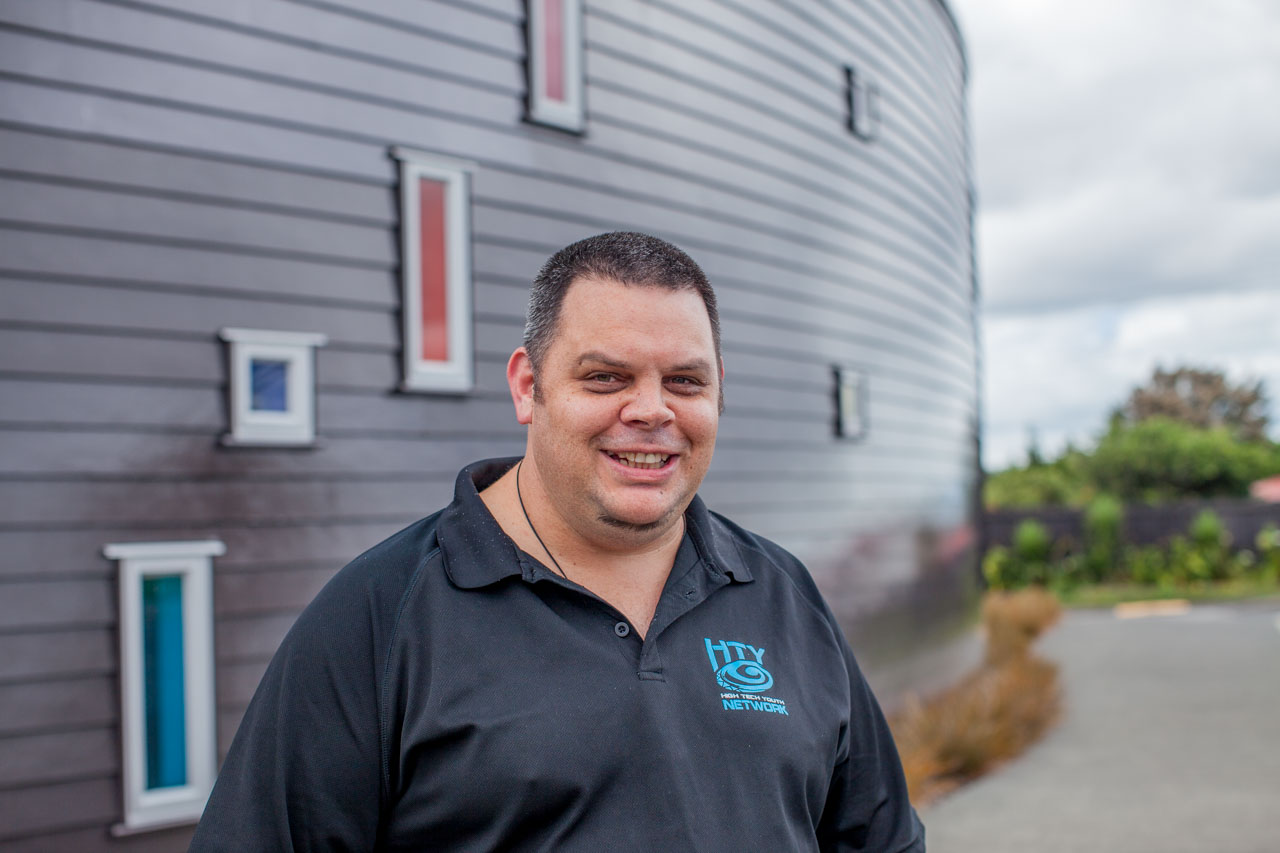 "I wanted to create a space for students to discover a love for learning, and out of that dream Studio 274 was born.
In 2005 we started with eight kids in the Kia Aroha College library after school, making videos, stop motion etc. I didn't know a huge amount about software programs. I didn't even know Photoshop when I first started and it got to the point where I knew the kids were getting better than me. I just thought I wonder what will happen if we tutu with it? Kids often get told off for "tutuing" with stuff, and I was one of those kids – but kids who tutu develop an inquisitive nature.
When we finally got our own building it was awesome. We started off with basics, only having a few computers, and I bought my own laptop, my guitar, my video camera and even my own heater in winter!
In 2009 we opened our new Studio 274 building! It was like growing up from a kid to a young adult. We entered a new phase. Now we had separate rooms for the music studio, production room, computer room, movie production room and robot making room. We had everything we dreamed of!
It has been a work in progress getting to where we are today. Years of time and effort have gone into planning and developing this studio. The kids have been part of the process the whole way through.
My vision now is for this place to be self-sustaining. It's helped a huge amount of kids who are able to follow their passions and dreams. They can also get paid good money whilst following their dreams, so that they can support their families and this community. They're helping to lift and grow this community. In 10-15 years people will see South Auckland not for its problems but its richness."