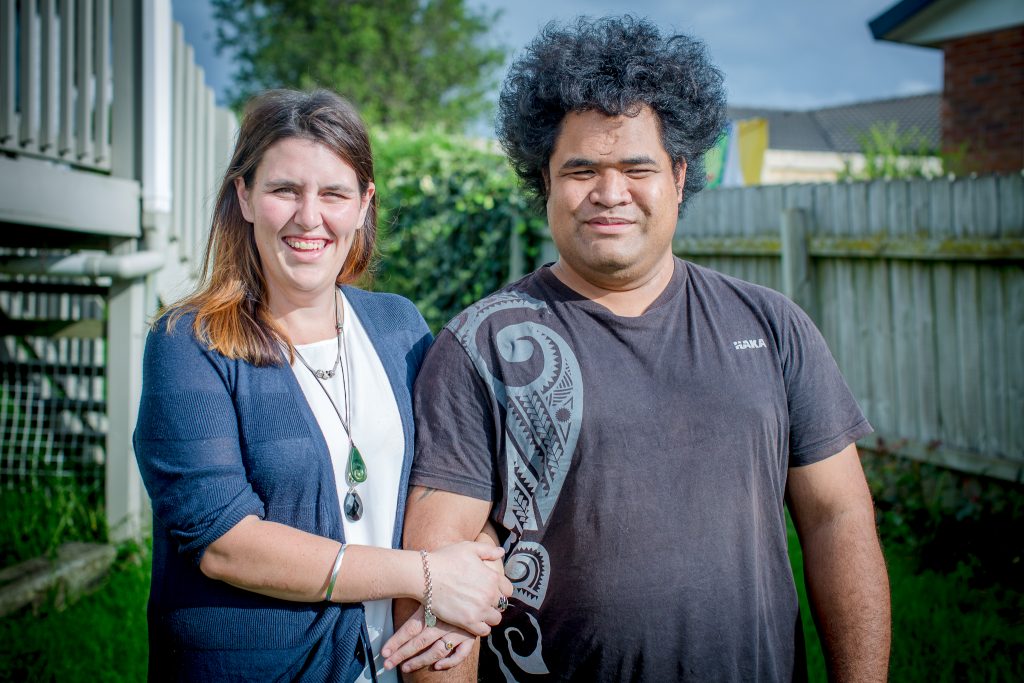 Sarah
Love is the same thing for all of us. It's not about someone's abilities or their looks. For me, it was just about meeting this guy and he showed me that I could trust again. I don't trust many people, but I trusted him to lead me as we sprinted down the middle of the street one night. He didn't trip, and I didn't open my eyes. This was a profound moment in my life. I get so pissed off wi
th the comments like "Sarah it must be hard for you, Ese you are so lucky". This is just our society's perception. There is no imbalance in our relationship because he is disabled. We are best friends and we never feel sorry for ourselves. He is my safest place in the world. We don't have much to our name, but our little family is the richest on earth.
Ese
Sarah is my biggest advocate and I know she always has my back. I had lived all my life feeling that something was missing and then Sarah came into my life, filling all those spaces. In our day and age, with our amount of technology, anybody can BE something. But to MEAN something is more. That's the purpose of life, to mean something to somebody else.
My family never treated me as though I was different, and neither did Sarah. I don't like the word disability. It sets people up to fail. The hardest thing about having a disability, is the perception of others.I am passionate about helping the community to understand our abilities.
Save