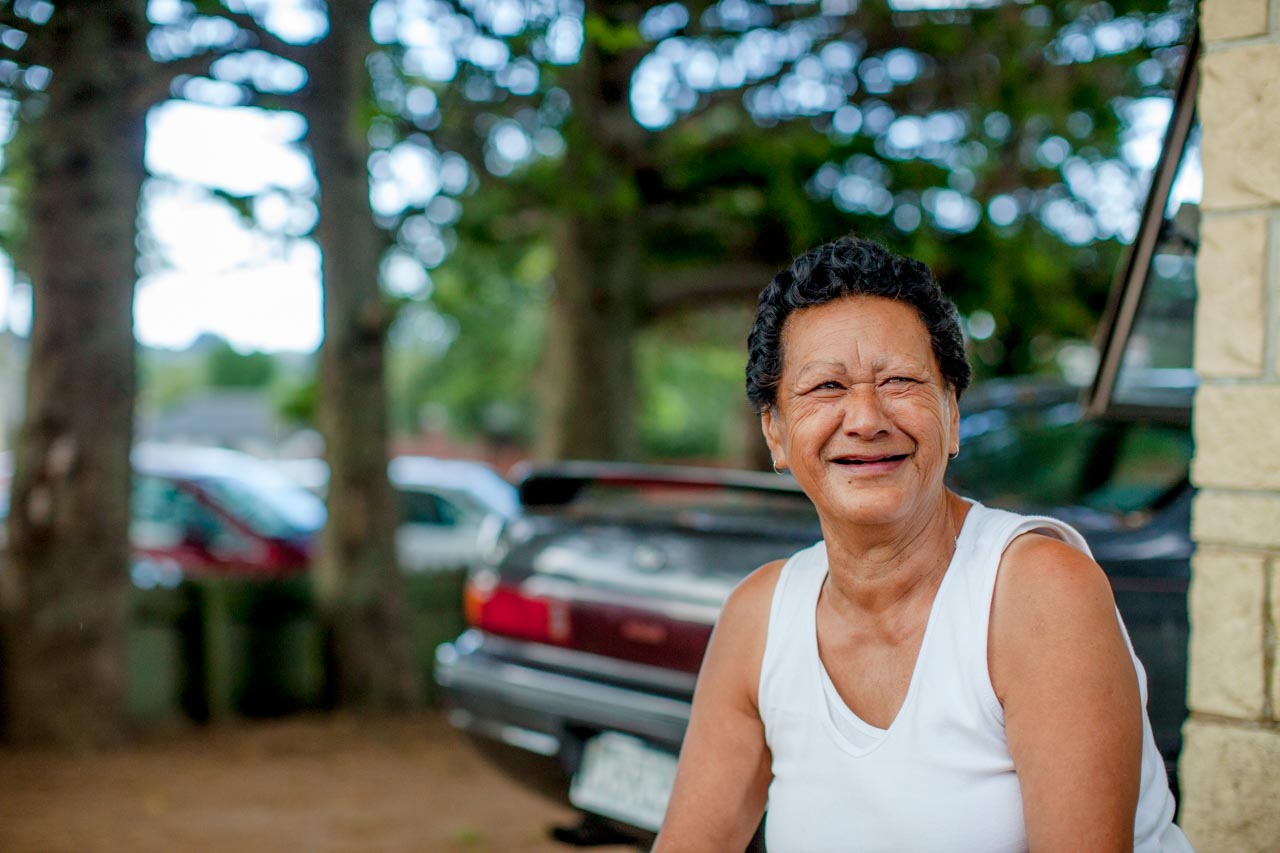 I am everyone's Nana. Even the Bread man calls me Nana! I have many grandchildren – Indians, Chinese, Samoans… Monday to Friday I run the Breakfast Club at Randwick Park School where we feed children before they start school. On Saturdays, I am at the park with lollies and chips and other goodies for the children.
I can be putting cereal and milk in bowls and the kids will stand behind me and give me a hug. Other times I can be sitting talking to someone and one will be on this arm and another one on that leg. Sometimes I think that is often just what they need – a hug.
I try to never let anything pull me down. I just think "I have a breakfast club to run". That is what brings me back. When I enter that school gate, all my troubles and worries disappear.