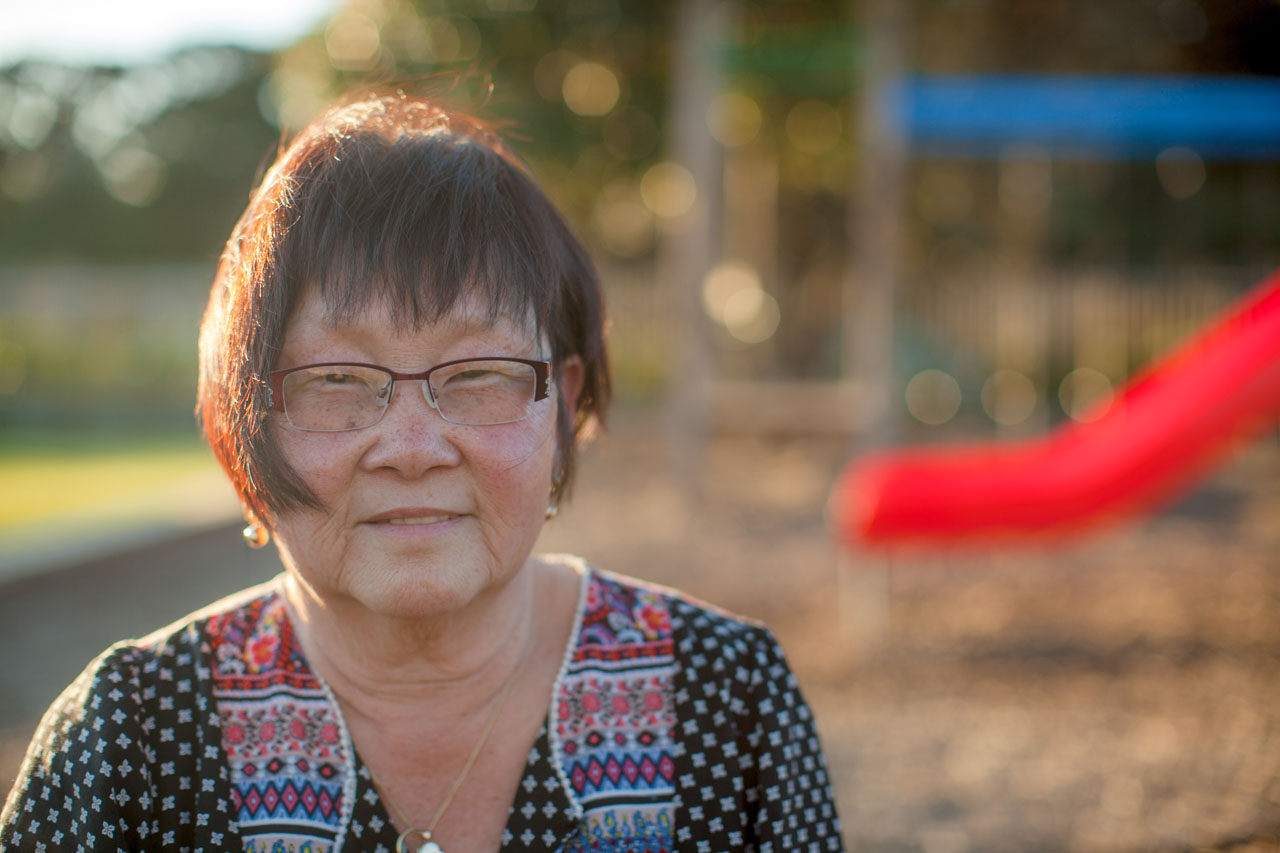 My daughter had Burkitts lymphoma cancer at the age of 4. She had 16 months of Chemo and survived, and has never looked back. After experiencing this as my own journey I was keen to start to support other families who also were going through the same thing. I became a volunteer for the Child Cancer Foundation. I supported families from the day their child got diagnosed, through to death or recovery.
Over my 24 years as a volunteer I was greatly enriched by the many families that I was able to support. Being part of their lives was a privilege.
One year I had four children that died. One I was really close to, he was like a son to me. After my husband died, he used to ring me every night. He'd ask me questions like did I need the lawn mowed, have I locked all my windows at night?
I was with him from the start when he first got diagnosed at 15. I helped plan his wedding to his childhood sweetheart. Although his fiancée knew he was dying she still said yes. They had two children together. We didn't have to spend any money because people were so generous. One person gave $8000 after selling their house. And it was a beautiful day.
Two days before he died his Doctor called all his friends, family and other Doctors into one room. I was asked to be the one to tell him he'd only have two days left to live. I remember the screams like it was yesterday. He cried, "I haven't bought my wife a house, please don't let me die here!" So they let us take him home and he died three days later. After he died I just broke down. All the children and teenagers deaths became too much. I decided to get counseling. It was the best thing I ever did to help myself. I'm proud to have taken a step back and started to look after myself as well.
59 children died in the 24 years that I was a volunteer, but they all live on in my heart. Now I get to work in a primary school with 500 children. They call me 'Nana Chevy' and it is such a blessing to work with gorgeous healthy children. After all, it was the love I have for children that helped me find peace in my broken heart at an extremely sad time in my life.